Why the Co-Founder of Periscope, Kayvon Beykpour, Inspires Me
Tech
Tuesday, August 4th, 2015
Periscope is my paradise, and if you are in the world of digital marketing, I have a feeling you might have the same sentiment. I take a long sigh as I'm writing this post because I am reminded of the days back in 2008 when there was no such thing as a boosted post on Facebook, or follow limits on Twitter, and, generally speaking, social media platforms felt so genuine and transparent.
I don't know if any other marketers can connect with me, but I have been feeling a bit of social media fatigue and have been waiting for a true game-changer and the next evolution of "social media." I believe three words will be heard a bunch in the next year or so: Live Streaming Technology. My favorite platform right now (total shocker) is Periscope.
I am intrigued by the co-founder of Periscope, Kayvon Beykpour. After watching several interviews with Kayvon, it is so clear that he is beyond a strategic thinker, and places the integrity of the platform as a priority. Part of the integrity is to keep the platform as a live-streaming technology and not allow users to upload pre-recorded video. As a marketer, it is a relief to know we will view brands, celebrities, and general Periscope users in their most transparent version of themselves.
Interactivity is a word Kayvon uses on a regular basis in interviews, and I hope the word stays true to his vocabulary as Periscope eventually finds ways to monetize the platform. Thinking about Facebook, many small business owners would not associate the word "interactivity" with the platform. To have a fighting chance of exposure on Facebook requires a paid budget and a large following. Would the average small business owner even know what a Facebook dark post is?
Copyright infringement is, perhaps, Periscope's largest battle and a topic Kayvon often discusses with the media. I guess what some can perceive as bad press, to me, means we are charting new territory. Periscope works with its partners to remove live streams that are infringing on copyrights, and, honestly, this is what the Digital Millennium Copyright Act and safe harbors were made for. To be even more honest, I just feel like this is a bit of a pissing match on the part of big media companies, but times are changing, and their revenue model must evolve, too! Live-streaming technology is not going anywhere.
In closing, take a few minutes to reflect on why you are a user of social media. For those of us whose professions center around new and emerging media, what are some words you use to describe your passion? For example, words like transparency, connectivity, trendsetting, accessibility and many more are all reasons why I love what I do. So many of those fundamental, core concepts apply to Periscope, a live-streaming technology and the next frontier.
Why am I so passionate about Periscope?
Time to geek out for a minute… I am obsessed with this platform. I have made a career in social media since businesses first joined Facebook. I was one of the first social media managers managing accounts such as Pep Boys, QVC, Party City, Lane Bryant and many more. I have not been this excited about a "social media" platform in a very long time.
The business applications of this platform are insane. The power of transparent technology will be the next evolution of determining whether a business can be successful or not. Periscope can be used by any brand in new and extremely creative ways. Live streaming technology is the new frontier, folks!
Even more exciting, it reminds me of the early days of Facebook before the platform monetized and placed their focus on making money. Despite celebrities, users have a clean slate to step out really and be popular.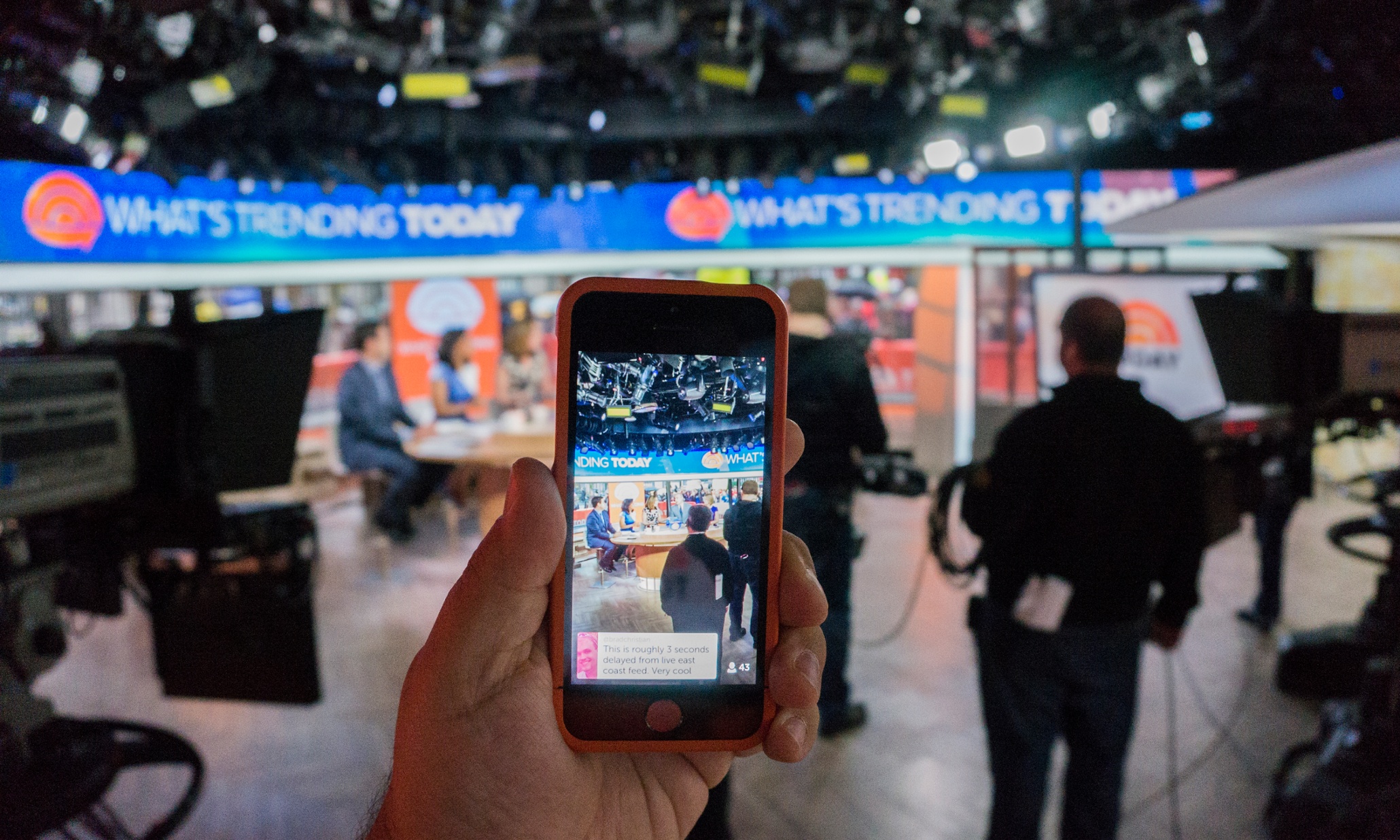 Megan Pruitt is passionate about helping other social media managers stay ahead of current trends in new and emerging media. Having started four different agencies social media department and having managed the social media presences for brands like; Pep Boys, QVC, Party City, Lane Bryant, Firehouse Subs and many more, she is well equipped to tackle business strategy topics for social media professionals.