As social media is constantly evolving, hotels are forced to come up with new and innovative ways to stay connected with their guests. While many have now acclimated to using various social networks, some are taking an outside-of-the-box approach to tying social media into in-person activities.
Between integrating a specific social media theme into the hotel itself to creating exhibits and social events, numerous properties are creating authentic experiences surrounding social-media themed experiences.
Twitter-Themed Hotel
Last year, Meliá Hotels International, the leading hotel chain in Spain, debuted a new program in which its innovative @SolWaveHouse Hotel became the first ever "twitter experience hotel" in the world. The intent of the hotel was to facilitate interaction among social media-savvy customers plus increase excitement and stimulate "buzz" among the young audience that typically fills the hotel.
Instagram-Themed Hotel
Similar to Sol Wave House, 1888 Hotel in Australia followed the trend of incorporating social media into the overall experience of staying at the Sydney hotel. They integrated Instagram into both the property itself as well as its marketing and ideal audience.
Anyone with more than 10,000 followers on Instagram can stay free at the property. A revolving digital mural of Instagram images greets guests as they enter the lobby, then, after checking in, guests are invited to stand in front of an open frame hanging in the lobby and snap a selfie.
The hotel's guestrooms are also decorated with Instagram photos: Over 100 Instagram photos were submitted by guests to decorate the five-story 1888 Hotel's 90 rooms, which start around $ 140. The hotel also promotes the area and nearby attractions via Instagram walk.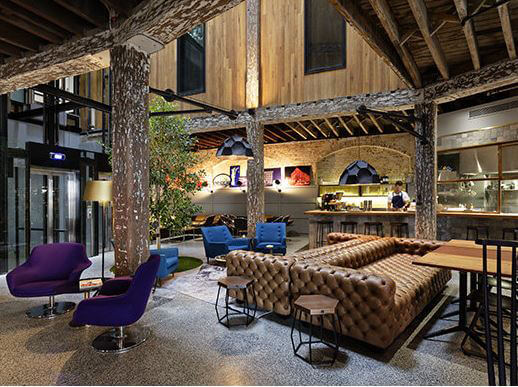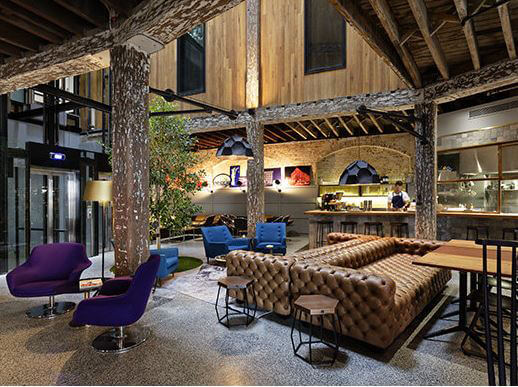 Out-of-Town Tweetups
Starwood Hotels & Resorts Hawaii, which has 11 great properties in Hawaii, held a Tweetup – a gathering of Twitter fans. Instead of holding it at one of their properties or even on the islands, it was in Los Angeles.
This was a smart move, since, when your audience is travelers, when your bottom line is for people to come stay in your hotel rooms, why not shoot for a popular city in an ideal location — Since Los Angeles International Airport is a huge hub, many destinations can be flown to easily from it, and then back home again.
The event took place at The W Los Angeles Hotel in Westwood, another Starwood property. They used Twtvite to draw attendees and shared the event on Twitter with a specific event hashtag, #luwow.
The meetup featured games and giveaways, along with chances to win three-night stays at a few of the Hawaii hotels. By giving away such substantial prizes, the brand created brand ambassadors for their hotels from these winners that would have otherwise possibly not had the opportunity to go visit these resorts, or, in some cases, even know that they existed, the amenities they offer, etc.
It's also likely that those visitors talked about their noteworthy prizes and corresponding Hawaiian vacations. Furthermore, they may have also extended their stays beyond the three-day prize period, thereby providing monetary ROI for the hotels as well.
In regard to the event itself, the pro-active social media users tweeting at the event had massive reach — According to TweetReach, 50 tweets from the event featuring #luwow reached 28,000 people and received 57,000 impressions.
What others ways have you seen hotel social media transfer into an offline experience?